It's that time of year when we start thinking ahead – and in the midst of the cold weather, often the most important thing on the agenda is getting your next holiday secured. Booking your holidays for the year early will certainly help with the winter blues!
To give you some inspiration on where to go on holiday, we've listed the holiday destinations tipped to be the best places to visit in 2019 — perhaps it'll help you decide where to discover next.
SRI LANKA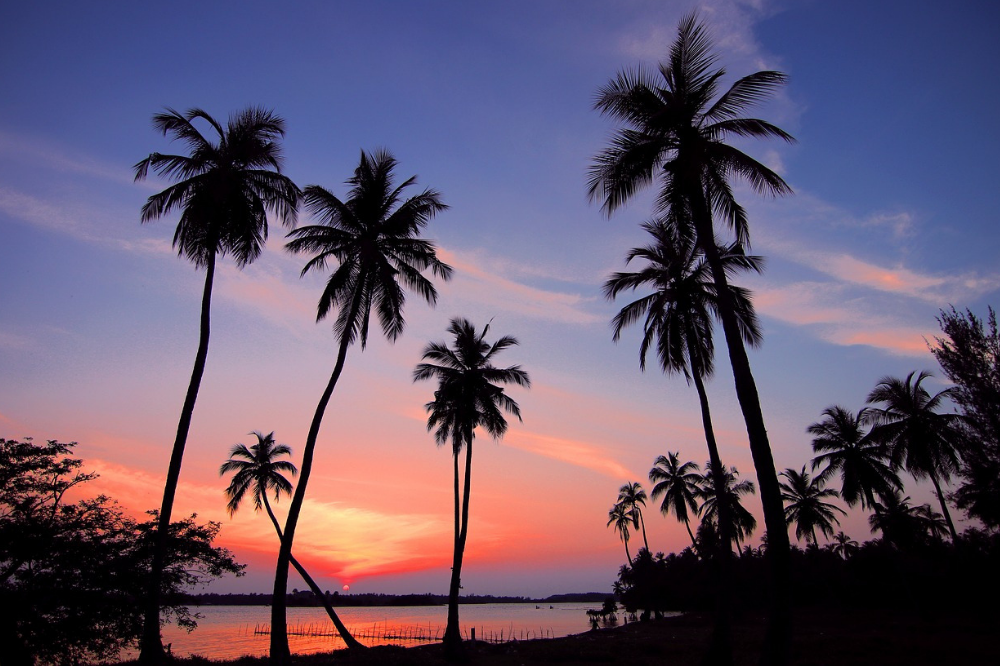 The pearl of the Indian Ocean is certainly having its moment! Far more reasonably priced than neighbouring Indian Ocean holiday hot-spots, the destination offers an affordable getaway that differs from the norm. Whether you're an intrepid traveller wanting to get stuck into the local culture, or being pampered in a beach resort is more your style, it's all possible here. The hospitality will impress you too – you won't have to do a thing!
Don't forget the incredible wildlife either – there are elephant sanctuaries to visit and a whopping 22 gorgeous national parks to explore.
When to go? Sri Lanka varies depending on what side of the country you choose to visit. If you're heading to the west coast, we recommend you visit between December and March. But if it's the east coast you'd like to get to know, then it's best to take your trip between April and September.
JORDAN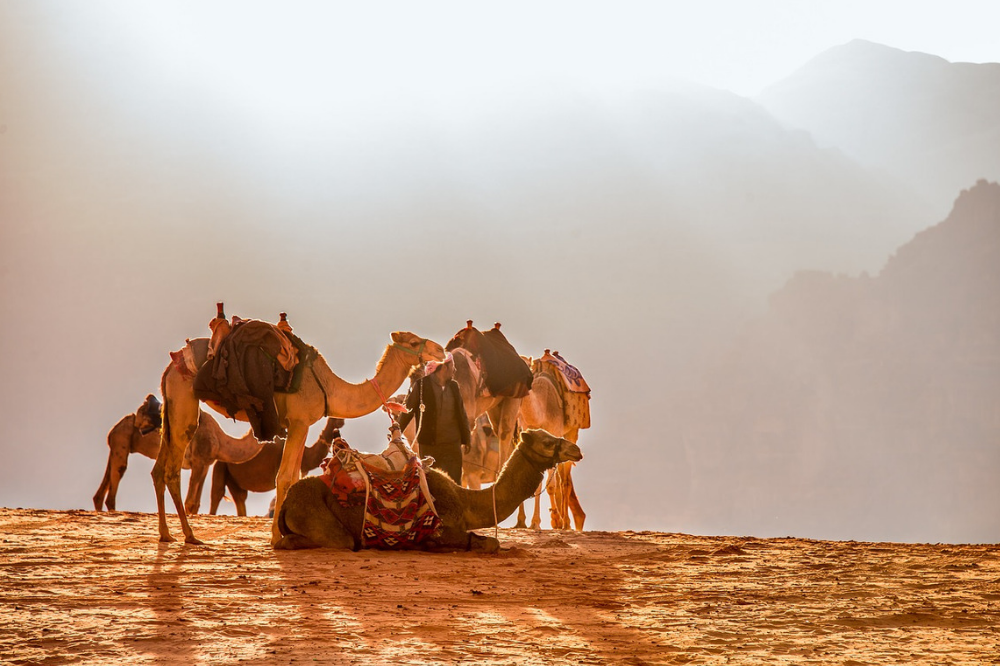 With a population of just 10 million, Jordan is often overlooked as a holiday hot-spot. But with just a five-hour flight from the UK, this destination will surprise you with how much it has to offer.
Petra, one of the New 7 Wonders of the World is a must-see while you're here – the historical and archaeological city dates back as far as 213 BC! In fact, it's known as one of the world's most treasured UNESCO World Heritage Sites.
Jordan's hospitality is top-notch too. There are plenty of incredible hotels and resorts, with a delicious, authentic cuisine to sample, and lots of opportunities to be pampered — you'll be treated like royalty! To put your minds at rest, Jordan remains comfortably sheltered from the troubles within the region, so you'll be safe on your holiday here.
When to go? Despite Jordan's small size, you'll find wide variations of climate, often because some regions are high above sea level. The best time to visit is in the spring and autumn, when temperatures are toasty but not scorching. If you opt to visit in spring, you'll be treated to a display of gorgeous wildflowers everywhere!
MONTENEGRO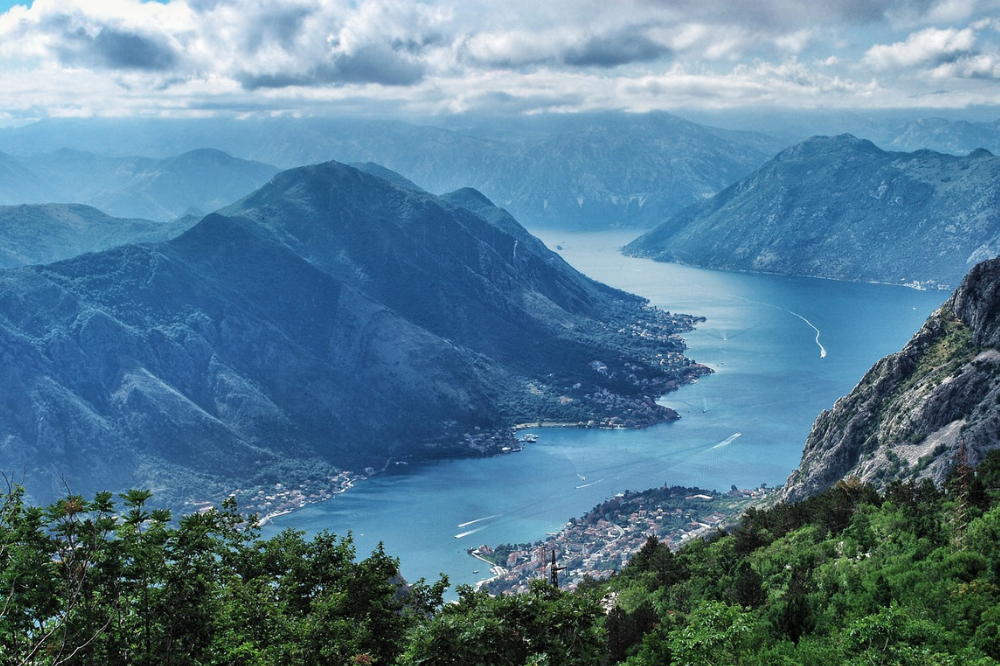 Imagine Greece's ancient cities, the tranquil emerald beaches in Croatia and Switzerland's picturesque snow-capped peaks. Roll them all into one and you've got Montenegro! Ask anyone who's been, and they'll tell you it's a land of paradise and promise, and cheaper than most other European holiday destinations too, including neighbouring Croatia.
Whether you want to party, relax by the beach or try the delicious local food day after day, this tiny country offers it all — and it's only a few hours away from the UK. Our advice then is to visit this little gem of a country before everyone else does.
When to go? For guaranteed sun, we recommend visiting between May and early October. Head here in June or September and you'll be treated to even more peace and quiet to enjoy the surroundings.
PANAMA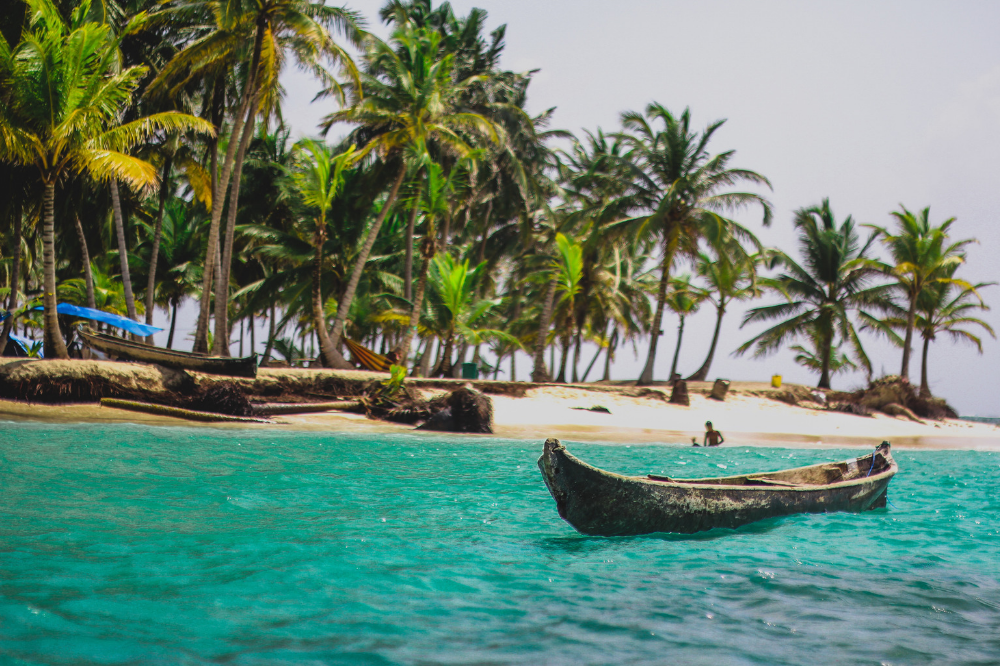 Forget Costa Rica, it's Panama's time for the limelight. This is a destination where tropical biodiversity meets white sandy beaches, and misty highlands are combined with an indigenous culture. How it's still under the radar, we have no idea. It's a destination full of character and history, that will keep the avid explorer busy day after day.
2019 is a particularly good year to visit as Panama has pledged to party like never-before to celebrate Panama City's 500-year anniversary.
When to go? Panama has a tropical climate with a hot, humid rainy season between May and December and a dry season from January to April, which is generally seen as the best time to go.
SINGAPORE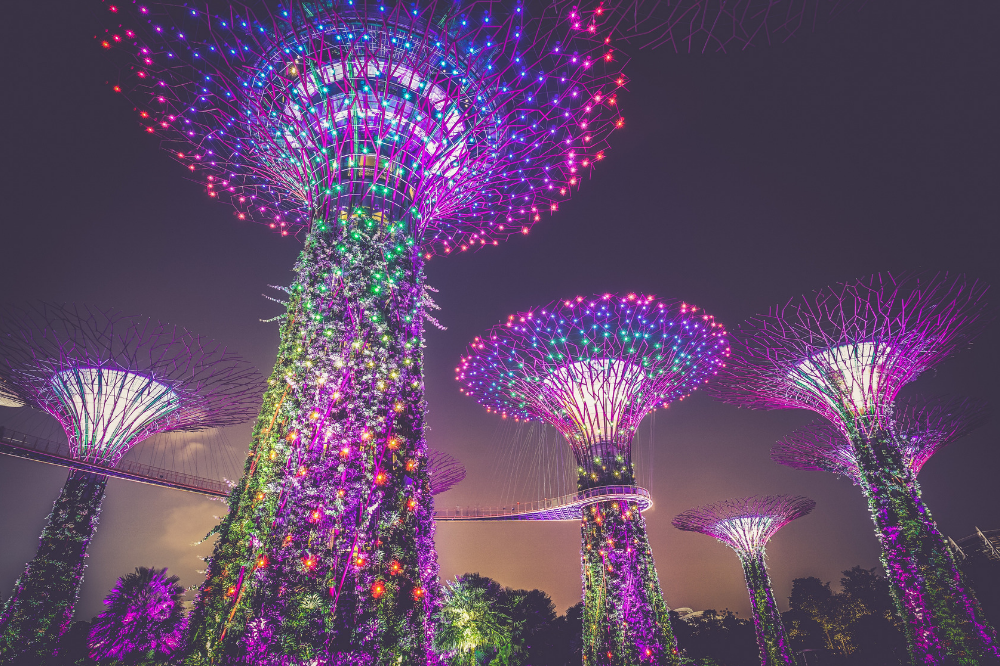 Super sleek and modern Singapore is full of flash shops and luxury hotels, and if you look a little deeper you'll find some cultural delights and a lot of history too.
Hawker Centres are a great way to sample how this little outcrop in South East Asia has become a melting pot of cuisines defined by the cultures of neighbouring countries — and there are hundreds of them around the country to enjoy. As well as the amazing food on offer, Hawker Centres offer a perfect place to sit, people watch and open your eyes to local life in Singapore… what's more, you can get a delicious meal for under $10!
For those in search of something a little more luxurious, 2019 brings the re-opening of Singapore's most renowned hotel, Raffles. Whether you want to splash the cash and book your stay there, or just visit their bar for a famous Singapore Sling cocktail, it's worth checking it out.
Also joining the long list of luxury hotels is Six Senses Maxwell that opened in December 2018. The hotel is set in a block of heritage shop houses in Singapore's Chinatown and has been beautifully restored to its original grandeur with interiors by French designer, Jacques Garcia.
In terms of historical importance, Singapore has a long story to tell, from being a significant trading settlement during the 14th century, to its position as a strategic outpost during World War II.
When to go? If you are looking to avoid the wet weather, book your visit for June, July or August. That said, there's plenty to see and do in Singapore all year round, including festivals and indoor activities, so there isn't really a bad time to visit.
GALWAY, IRELAND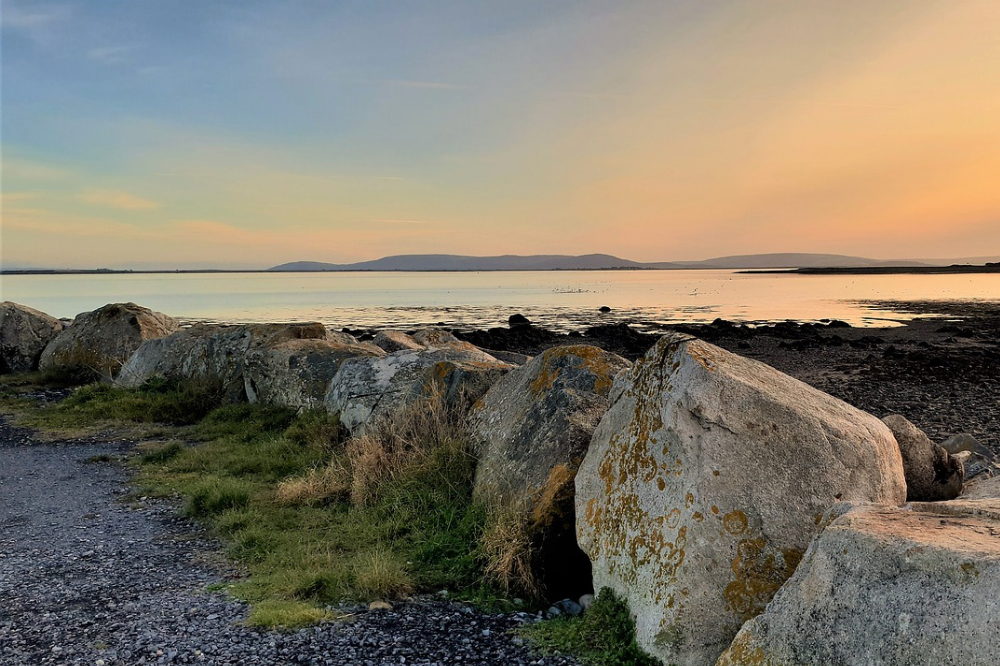 Sitting on the western edge of Europe, Ireland's fourth largest city is racing ahead in the cultural and gastronomic rankings. In fact, the city was awarded the title "2018 European Region of Gastronomy" and is now working its way to become the "European Capital of Culture". As a result, you'll find a growing range of pop-up culture cafes and unexpected venues throughout the city.
Galway has plenty of history that can't be missed either. In fact, they have their own Horrible History tour that's worth checking out if that's your thing. And not to forget the friendly-natured locals — get to know them in some of their many lively bars, of which there are plenty to choose from!
When to go? April to August is the best time to visit Galway for those who prefer it warm — and May, in particular, has the most sunshine. An hour away from the closest airports (Shannon or Knock), we recommend taking a leisurely drive through the beautiful Irish countryside before reaching Galway if you have time on your hands.
MATERA, ITALY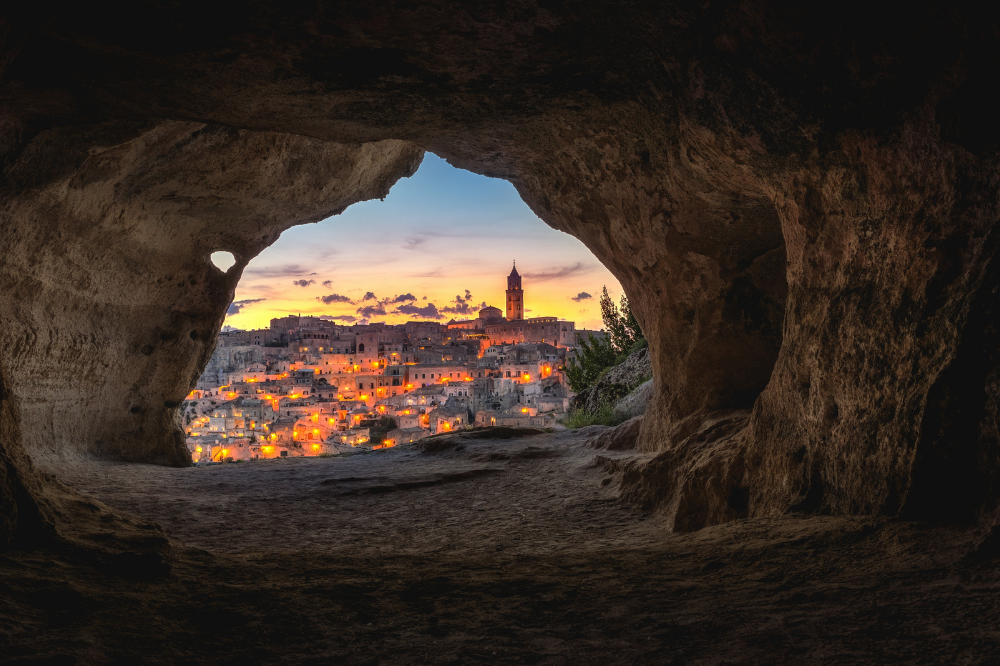 For lovers of the unknown, Matera is a great choice. This hidden gem is filled with beautiful boutique hotels, bars and restaurants that sit amongst historic monasteries and natural limestone caves.
The picturesque and quaint southern Italian town is in a key stage of growth, having not left behind its typical features — so is the perfect spot for the explorers amongst us. A rich culture, authentic cuisine and incredible views are at every turn, and there's the added bonus there are far less tourists here than the average Italian holiday destination. Need we say any more?
When to go? As there's plenty to explore here, your best bet is to visit in the spring or autumn where you'll find comfortable temperatures for walking in the heat of the day.
Book your 2019 holiday today!
For more inspiration and advice on where's best to travel in 2019, call us or pop into the shop today — we'll take care of all your arrangements and get you on the road to discovery before you know it!